Offering a friendly, personalised service to clients is one of Adam's core principles. Since every company and project has individual characteristics and needs, we firmly believe that the solution and treatment we offer must be adapted to the client or task at hand. For this reason, we assign each of our clients a person from our technical team, thus enabling our staff to forge an in-depth relation with them and understand what they need to achieve their business objectives.
2020 was a long year for everyone, replete with both personal and professional challenges. Although we have had to adapt to difficult circumstances in a short period of time, we have always tried to stand by our clients, despite the physical distance.
And judging from the results of our latest customer survey, we have achieved this goal. This year we have reached an NPS (Net Promoter Score) of 69 points, a substantial increase on 2019 and much higher than the sector average in Spain of 33 points.
100% of our clients would re-hire our services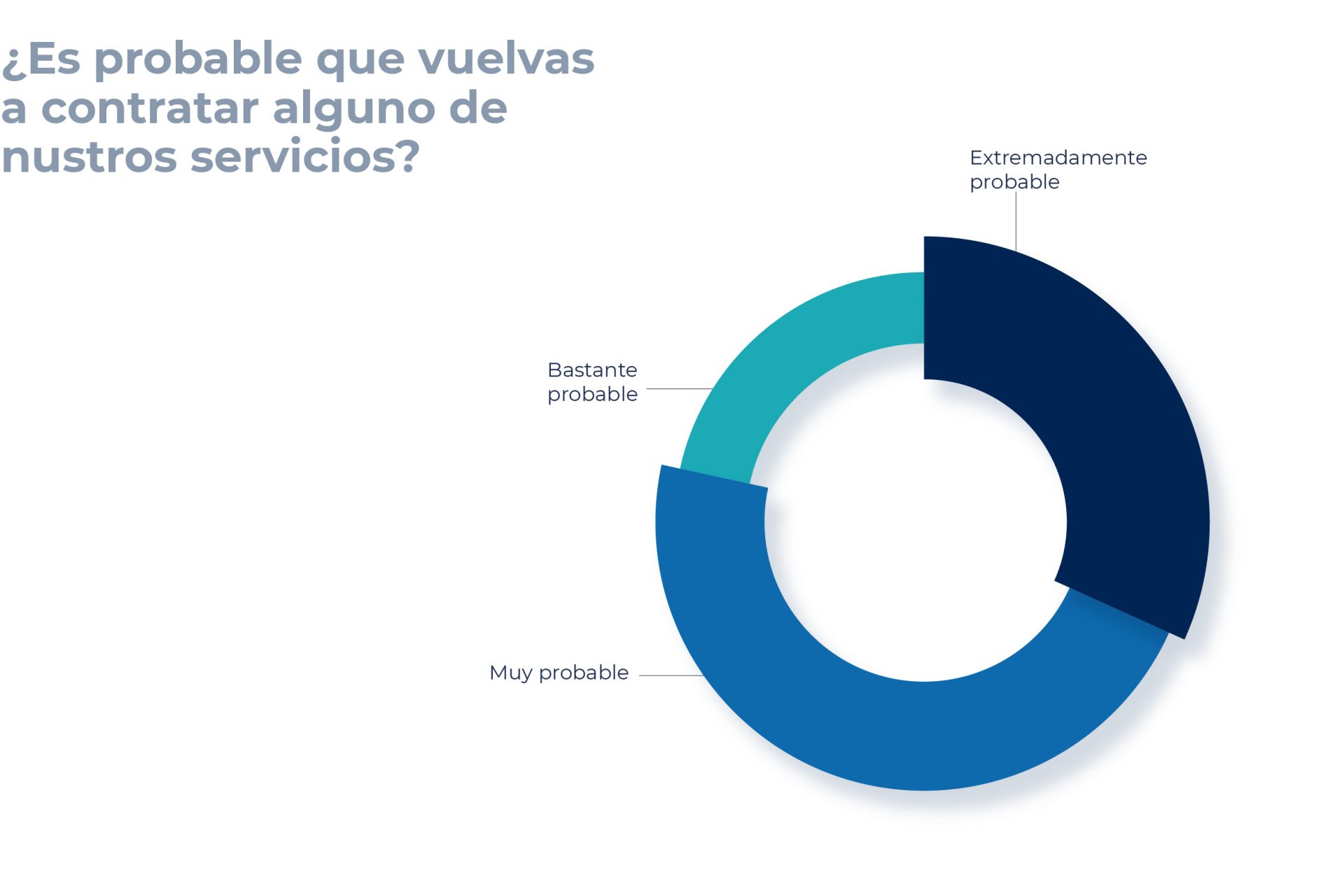 According to the results of our annual customer survey, 100% of those surveyed say they are likely to rehire one of our services. And 77% say they are very likely or extremely likely. For us, this result confirms we are on the right track. This result is also an improvement on last year's survey, in which only 89% of customers said they would be likely to use our services again.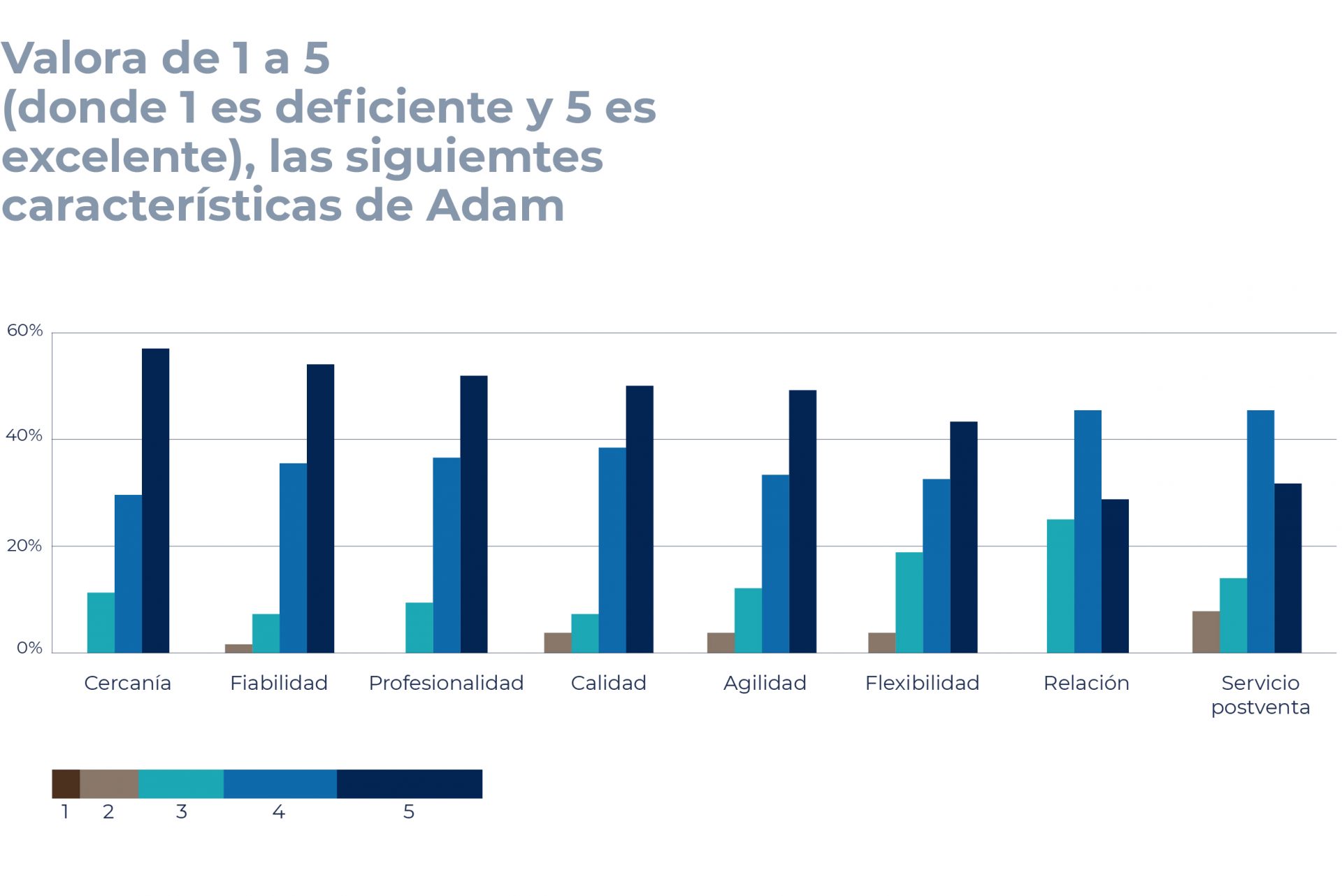 Clients who participated in this year's survey highly value our friendliness, reliability, professionalism, quality of service, agility and flexibility. These values ​​are a fundamental part of our company culture, and so we are happy to know our clients share our vision of how to work together.
In addition, 50% of the surveyed customers say we have been very receptive to their questions and 35% say we have been extremely receptive. This shows our commitment to our clients and our attitude of flexibility and friendliness. This year our goal is to satisfy the 3% of customers who feel we are not receptive at all.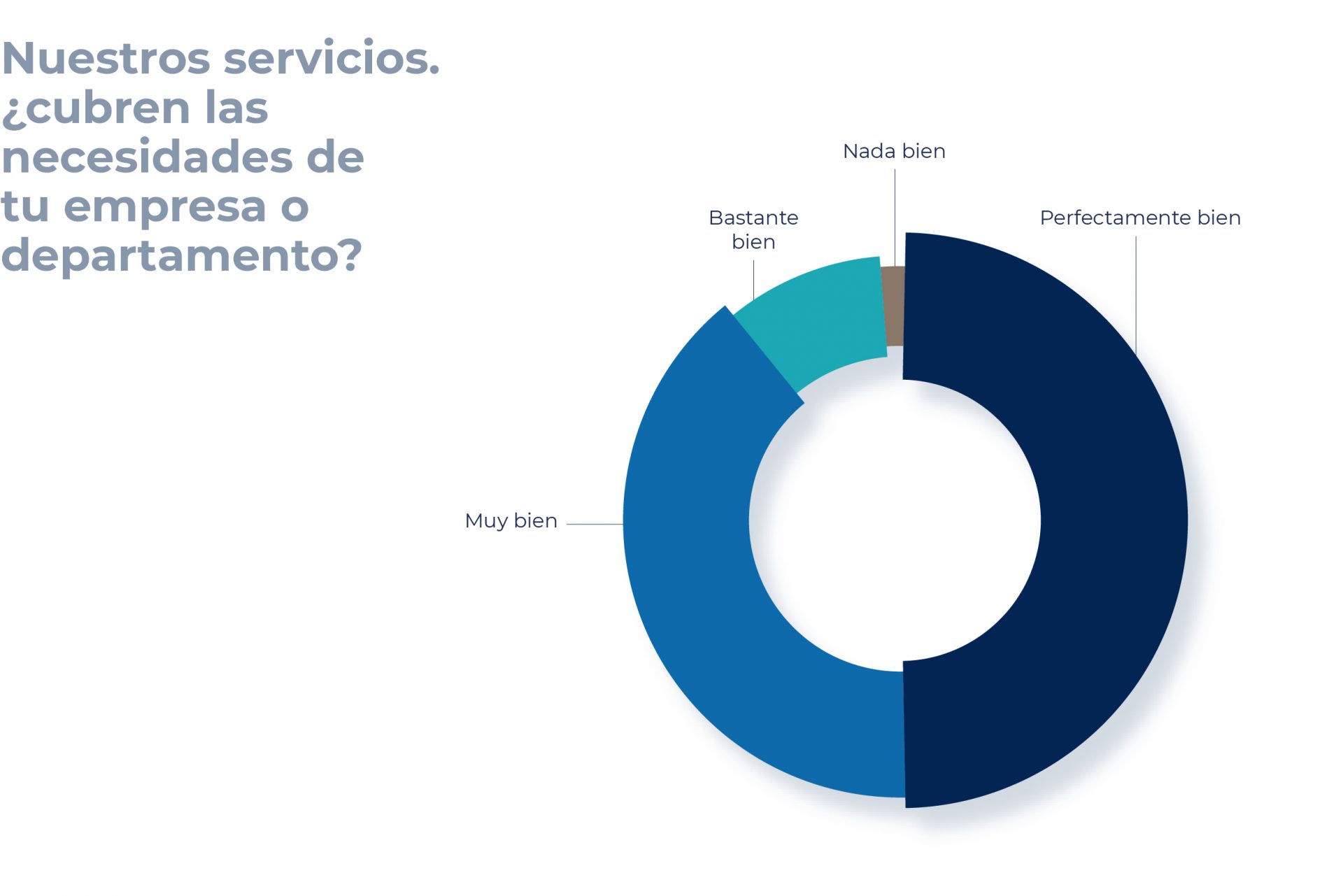 Finally, it has been valuable to learn that 89% of our clients affirm that our services cover their needs very well or perfectly well. At Adam, we are clear that the success of our clients is also our own. Knowing our portfolio of services covers their needs is an indicator that we understand our clients and meet their demands.
Our evolution continues in 2021 with a new data centre
In March 2021, our new data centre was inaugurated in Madrid. This is Adam's third data centre, following the two data centres already established in Barcelona. The aim of this new data centre is to provide a closer and more personalized service to our clients in Madrid, improve the redundancy and security of our platforms and enable our partners to develop innovative solutions in a more agile and flexible way in a competitive market.
This data centre is located in the Tecnoalcalá Technology Park, within the campus of the University of Alcalá, which is positioning itself as a powerful technological and innovation hub in the Community of Madrid. The data centre's 3,500 m2 modular design meets Tier III standards and uses energy exclusively from renewable sources.