Selecting a home for your data is a vital decision for your business and its continuity
In a world where data can be considered one of the most valuable assets companies possess in all kinds of sectors and environments, guaranteeing its availability, accessibility and protection are of vital importance.
The physical location, environmental conditions and security measures that surround critical IT infrastructure are key factors in guaranteeing the continuity of business processes, the creation of value, and knowledge transfer between individuals and organizations.
The number of organizations that opt for storing their infrastructure in specialized data centers grows year after year, given the wide range of advantages that this supposes in abstraction, availability, peace of mind, business continuity and even savings for IT personnel.
Even so, there are a series of key factors that must be taken into account when choosing a trusted data center partner.
Specialization (Know-how)
Guaranteeing the uninterrupted availability and the optimal functioning of critical IT resources implies knowing, managing and operating a wide variety of technologies, processes, and resources. For example, there's cooling, security, electrical supply, connectivity, and fire detection and extinguishing systems, among others.
Factors like the operation of key redundancy elements, commutation between electrical equipment in the case of a supply failure, environmental conditions required during different parts of the year, or secure multilevel access, require high levels of experience and know-how from specialist partners.
At Adam, where we have 20 years of experience in data center solutions and are one of the pioneers in this area of expertise on a national level, we've designed, constructed and operated more than 5,000 m² dedicated data center space.
Operator connectivity and neutrality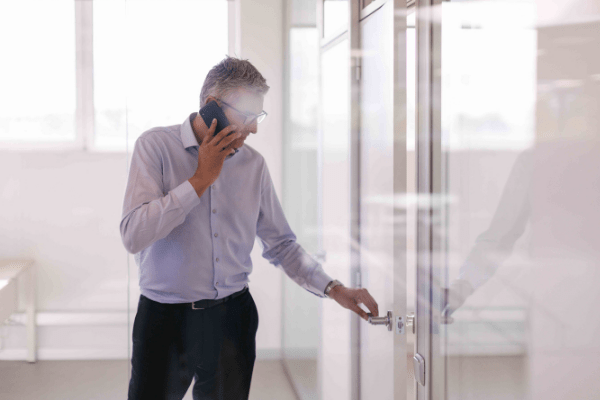 Today, connectivity is key to the development of any organization. Companies are looking to implement reliable, flexible, and competitive data networks they can use to generate and exchange value and project their identity to the world.
A data center, housing IT infrastructure critical in the development of companies' business processes, must facilitate secure, simple, and efficient access to all kinds of networks and national and international destinations.
That's why it's highly recommendable to assess the data centers' principles of operator or carrier neutrality. There's a great variety of national and international telecommunications operators.
At Adam, as one of the first Internet Service Providers (ISP) in the country , we have Meet-me-Rooms (MMR) specifically designed to house national and international operators we work with. This facilitates the integration of our data centers with a wide range of networks, technology, operators, and public cloud platforms. Also, the balancing of BGP routes through connection trunks and available peers allows access to a  multi-operator high-quality redundant internet connection.
Connectivity advances at a dizzying rate and proof is the growing implantation of fiber and 4G/5G servicers over XDSL. In an environment of constant change, a neutral data center highly specialized in connectivity is a partner to take into account.
Multi-data center
Divide and conquer. Despite the unlikelihood of a failure in data center infrastructure, more and more organizations are opting to create redundant connections in their High-Availability (HA) environments to avoid unique fault points
Disaster Recovery Plans are particularly practical when distance becomes part of the equation. Physically separating critical IT platforms has become a habitual practice among organizations of different sectors and sizes.
Easy integration between data centers in different geographic locations, through redundant connections and low latency adds a lot of value.
At Adam, we have a total of 5.000 m² of latest-generation data center space available in three independent physical locations. This allows our clients to locate and interconnect their IT infrastructure in Barcelona, Vallès Technological Park, and Madrid in a competitive, secure and efficient way.
The partner ecosystem
A data center can be much more than a room full of servers: it's not just a home for your data, it's the pathway to a future that's becoming more and more digitalized.
The possibility of interconnection and collaboration with IT companies specializing in the latest technologies is without a doubt something to consider when choosing a partner data center. The hybridizing of different types of environments and the wide range of routes towards digital transformation converts data centers into technological hubs  with great added value.
With more than 1,200 clients and an ecosystem of top-tier IT partners, at Adam, we allow you to approach this paradigm change through TIC events where the latest market tendencies such as the Internet of Things, Artificial Intelligence (AI) or High-Performance Computing (HPC) are discussed.
Flexibility and proximity
Being able to provide an agile, reliable and effective answer to each client's distinct needs and requirements must be a determining factor in the selection of a data center.
Working with critical IT infrastructure and environments in a 24/7 production environment makes attending any and all unexpected occurrences or service petitions in a methodical and effective way possible.
Having a specialized human team with a passion for service, and a client-oriented mindset is key to understanding and covering all sorts of needs.
Adam's user support center is made up of trained and certified IT specialists who are on the premises at our installations 24/7 to offer a personalized, agile and effective answer to any type of request. Furthermore, working only with our own specialized personnel helps keep processes agile internally and avoids unproductive workflows.
Financial stability
IT equipment migration between different locations is typically a traumatic and expensive process for organizations. When an organization selects a concrete data center solution, they don't expect that decision to be one that's easily reversed. Typically, they're looking for a trusted partner to collaborate with and house their equipment mid-to-long-term.
That's why the continuity of the business model of the chosen data center is key to establish a stable and long-term relationship, and avoid the potential risk associated with possible forced changes in providers.
As part of Adam Foods, a major national and international presence in the food sector, we can offer our clients and partners the peace of mind and stability their critical IT infrastructure needs.
Innovation
Technology advances at a vertigo-inducing rhythm. Equipment and systems that were market standards for years are now being replaced by new versions and more advanced technologies in a matter of months.
The data center sector is no exception: wiring and cooling through the technical floor, gas fire extinguishing and large chambers without cold-containment aisles have been substituted with , modular chambers, dielectric fire extinguishing systems, and cold air containment cubes
The wide knowledge base that we've developed in Adam over our decades of leadership in the sector allows us to bet on the most innovative technology and systems. Methods like natural cooling (Free Cooling), liquid cooling through dielectric agents (Liquid Cooling), and modular data center construction using the latest technology available suppose big advances when it comes to innovation.
Environmentally conscious
Factors like energy efficiency, the optimization of energy resources and the use of renewable energy are important, especially taking into account the bullish tendencies of the energy market and the increasingly evident signs and consequences of global climate change.
By working with modular spaces cooled naturally using Free Cooling, and using energy that's 100% renewable we've become a reference for the environmentally conscious in our sector, with one of the lowest energy efficiency indexes of data centers in southern Europe.